Critical and Strategic Minerals Exploration

Interested in learning more about us?


Critical and Strategic Minerals Exploration Gallery

Here are the latest chapters in the ongoing saga 

Episode 1

The Trailer

Public introduction to Mac and Project Enigma. The heart wrenching story of one man who finds the gold sample of a lifetime, and can not find the original location. Covering the 32 year search for the lost vein in the vast Colorado wilderness. This is more than a story of the American Dream, this is a story of perseverance and of fortitude, of good fortune and of bad luck, a story that will make you question the "truths" we have all been told. With the final chapter ...will the find provide much needed jobs and critical minerals that we need? This is the true story of discovery , presnt day and the future.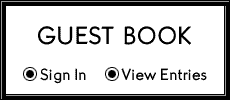 Enigma Mac now has a Facebook Page

This section will be dedicated to introduction of 

some of my early years before the Gold Search

Team photos of me Freddie Steinmark and other friends

helmet says" AINT THIS A BLOW"        DMZ LAOS

My M-16 bullet hole hand guard entry creased bottom of barrel came out rear hand guard and creased my index finger

right hand. Walked up on trench line Foxtrot r Ridge while on point.

Story rights have been transferred and news videos etc. will be on http://www.enigmamacproductions.com

Some articles and pictures of Events in which I was a participant while serving in Vietnam 1968-69

colorado business meeting / filminghttp://heatherreichel.smugmug.com/Art/Colorado/30511942_PnrmV9

A new story has been written click on this link

http://www.enigmamacproductions.com/Bonnie-and-Me-a-Love-Story.html